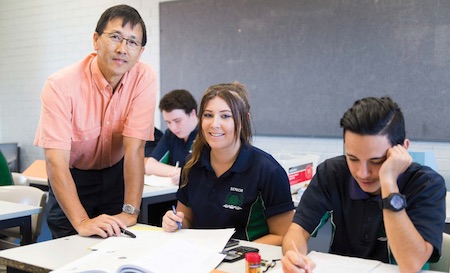 Australia's education system is in need of reform to maintain international competitiveness. Essential to this reform are changes in school climate, culture and cultural proficiency. A new change-management resource taps into that thinking. Entitled The Invitational Education Toolkit: Creating Positive Climates for Learning, Leading and Living, this resource provides both a theoretical foundation for effective school reform and a cultural framework for change. By combining the theoretical foundation of Invitational Education with the visual framework of the Invitational Helix, The IE Toolkit develops the unique strengths of a school and the people within it.
For more information please read the article on Education today or click here to download the PDF version.

Clarkson CHS is in the discussion stages of rolling out a learning model called Maths Pathway, pioneered by alumni of the Teach For Australia program. The product intends to target students' individual needs in mathematics, allowing each student to undertake master-based learning tailored to the own individual education gaps. The published document is the 2016 Impact Report for Maths Pathway, detailing their success in the model's implementation.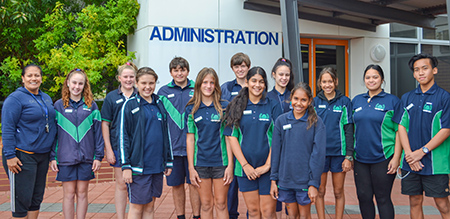 Congratulations to the newly-appointed 2017 Student Councillors!
Back row left to right: Robin Ferris, Bianca Hammond (Y8), Chloe Egan (Y9), Steven Cullen (Y10), Michael Cullen (Head Boy), Nike Norton (Head Girl), Dakota Woodley-Anderson (Y10), Tessa Rangi (Y11), Muhammad Sya'ari Mohd Saidfudin (Y11)
Front row left to right: Elizabeth Marinoni (Y8), Shakira Holthaus (Y9), Rojin Zakholy (Y7) and Hayleigh Woodley (Y7)