Sports
Clarkson is well equipped when it comes to sporting facilities - our school boasts a football oval/athletics track, a soccer pitch, two cricket nets, 8 tennis courts, 6 basketball/netball courts plus a fully equipped gymnasium. We also make use of many out-of-school sporting facilities in and around the local area.
Library
The Role of the Library Resource Centre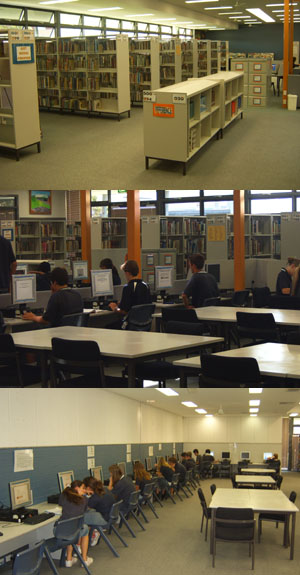 The Library functions within the school to support and enhance the educational programmes of the school as reflected in the School Development Plan and related school planning documents.
Opening Hours
8.45 – 3.05
Closed at Recess
Open Lunchtimes
Bookings
Class Bookings: 2 class size research areas
Reading area
Study area – maximum 15 students
Library Areas
Two Teaching Areas

Reading Area


Computer Pod

Teacher Reference Room

Audio Visual Room
Services Available
Computers with internet access and a printer
A wide range of digital media equipment is available for loan to staff to use in the classroom
Laminating – up to A3 size.  Payment is required
Collections
Non-Fiction Collection
Reference – Encyclopaedias, Atlases, Subject specific Dictionaries
Fiction Collections – Graphic Novels, Manga, Picture Books, Young Adult, Senior Fiction
Careers – University Guides, Job Guides, Interview Skills, How to write Curriculum Vitae
Audio Visual – DVDs, Audio Books
Teacher Reference – Pedagogy, Child Development, Kits, Literacy, Charts
Music & Performing Arts
Clarkson is blessed with a state-of-the-art performing arts theatre complete with control room, audio/visual facilities and a professional lighting rig.
Technology
Clarkson is currently reinventing itself as a Technology Focused School and, as a result, has some of the best technology facilities in the state. Digital media and communications plays a very important role in the 21st Century and Clarkson takes this very seriously. Our facilities can be grouped into a number of areas but all come together to make a very powerful learning system: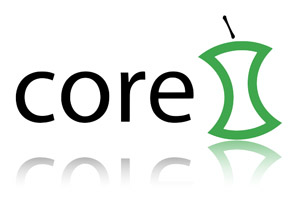 Our CORE 1:1 computer program provides every student in Years 11&12 with an Apple Macbook for learning at school and at home.
Teachers have been trained in ways to integrate ICT into the normal classroom to make best use of these learning tools. New and innovative lessons are being created to increase student motivation and engagement with a slant on improving literacy and numeracy.

Our school has it's own Moodle online learning management system, which allows teachers to run their courses online as well as providing 24/7 access to students and parents from anywhere in the world. We are also now rolling out the DoE Connect system to all years.
Linking all of these marvelous facilities together is a school-wide wireless network run by our dedicated network technician.
This, coupled with the CORE Macbook program, means that every classroom is now a computer lab with high-speed internet access.
Further additions to our technology facilities include the installation of more data projectors and CCTV cameras around the school, along with investment in photography and video facilities and new technologies such as 3D printing and laser cutting.