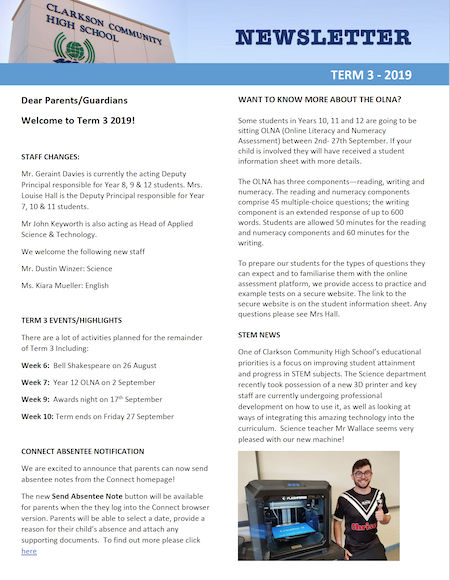 The Term 3 edition of the CCHS Newsletter is now online!
Please click the image to download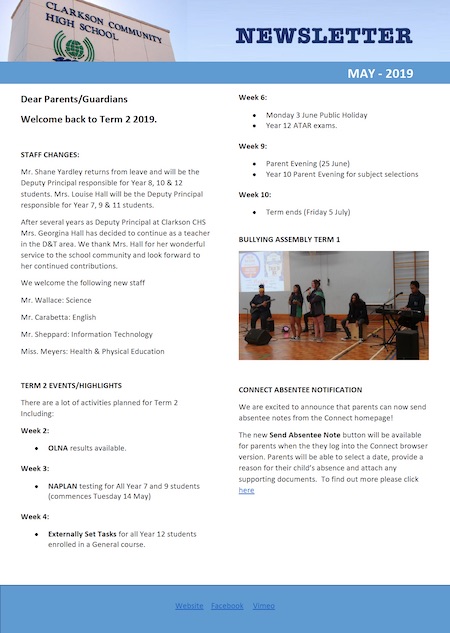 The new-look Clarkson Newsletter is now live on our website and Facebook!
It will be released termly and can be found by selecting the News menu at the top of the screen and clicking on "Newsletter". This link will take you to our download section where all our newsletters are stored.
You can also catch up on everything that's happening via our Facebook page