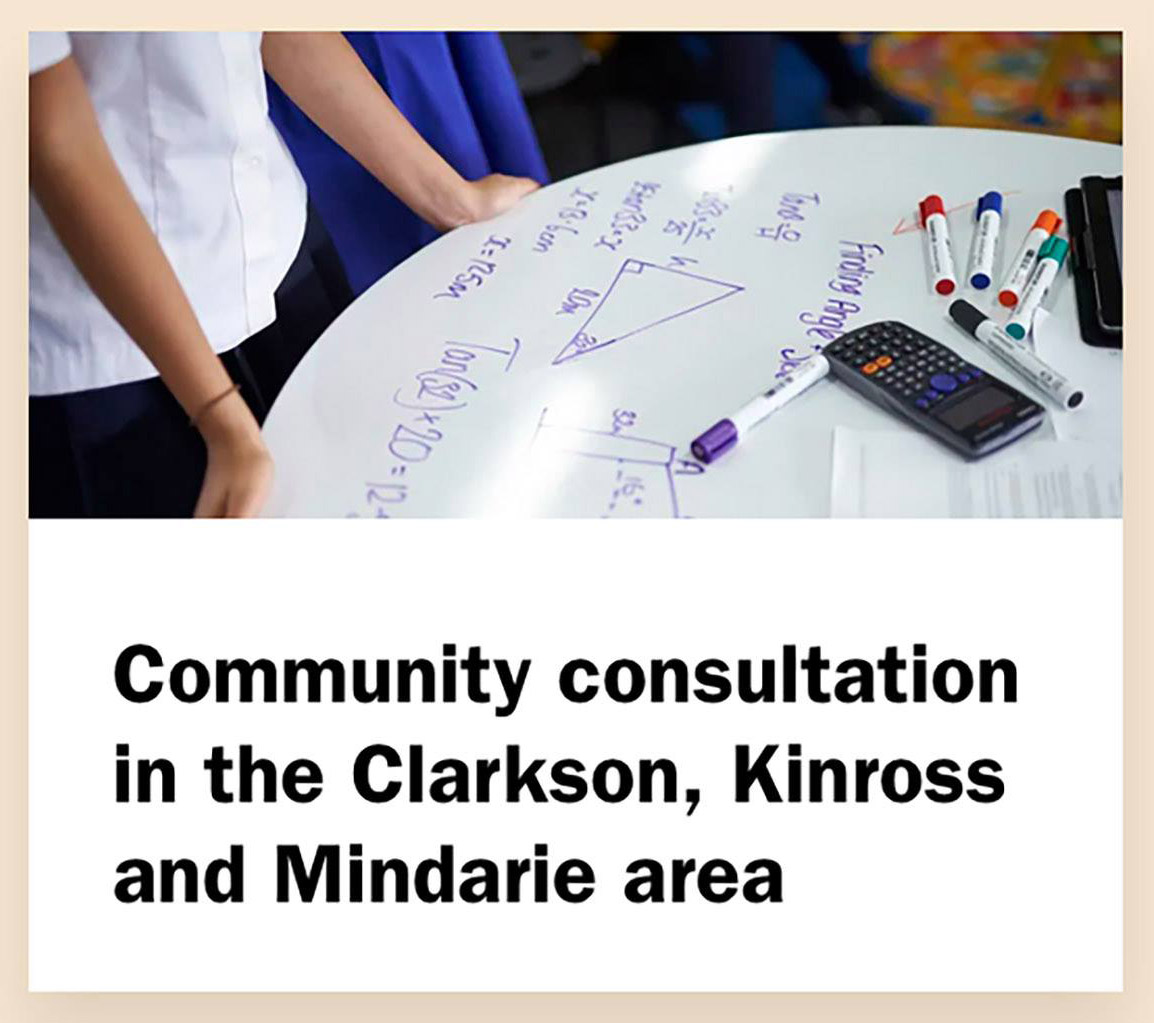 Dear Parents/Carers
I am writing to advise that the Minister for Education and Training, the Hon Sue Ellery MLC, has announced the results from the community consultation for public secondary schools in the Mindarie, Kinross and Clarkson area.
Last year our school community was invited to have its say through an online survey, community information sessions and meetings held with school communities.  Over 3000 responses were provided through the online survey.
Based on the findings of this consultation, the community was divided on the two options presented.  As a result, the Department will continue to work with the school communities to ensure the best model of secondary education is delivered in these areas.
Further information and next steps on how you can be involved will be provided in coming months.  
Thank you for taking part in this important process.
If you have any queries, please do not hesitate to contact me.
Yours sincerely
Kristy Watson
Principal, Clarkson Community High School