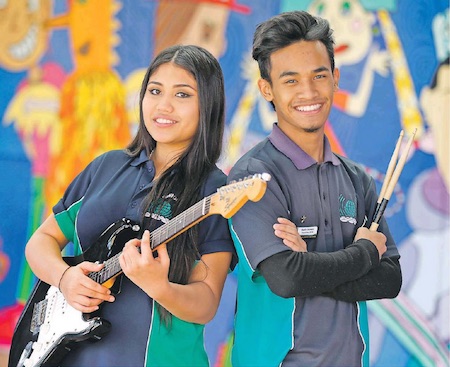 Article courtesy of North Coast Times. Picture: Martin Kennealey. Raudhah Soffian and Habir Jumani's rendition of a motivational song has been uplifting and encouraging students at Clarkson Community High School.
CLARKSON Community High School's remix of a motivational song has resonated in overseas education forums.
In step with the school's invitational theory approach to learning, staff asked head boy Habir Jumani and student councillor Raudhah Soffian to compose music for The Invitational Good Morning Song.
Principal John Young said a video of Habir playing the drums and Raudhah on the guitar and vocals, posted on the school website this month, quickly got students and others talking.