Clarkson Community High School has worked very hard to implement online learning access for parents and students across the entire school curriculum in response to the current COVID-19 situation.
Virtual classrooms will be utilised in Term 2. This page contains everything parents and students need to know in order to successfully access their online classes. Please take the time to carefully read the information and download any help guides or forms you may require.
---

Parent Registration
Connect is an integrated online environment developed by the Department of Education WA for staff, students and parents in public schools. Check out the short video clip on Connect at https://vimeo.com/connectwa/welcome
We encourage all parents to register for a parent account so they can monitor their child's progress and access course information from home. If you have more than one child at the school, you will be able to access all of their course materials with your account.
Clarkson is mindful of the need for social distancing at this time. Therefore, we are providing several ways for parents to register for Connect:
If your child is currently attending school, they can collect parent registration forms from the front office. Please complete, sign and have your child return the form back to the front office.
If you have a printer available to you, please download and complete the Parent Registration Form and return to the school. There are a few options for this - You can either use a scanner or the Scanbot app (for Android or iOS), or simply take photos of the completed form.  Please then email the signed documents to

clarkson.chs.

enquiries

@education.wa.edu.au

 
Whichever method you chose, you will be confidentially issued with your unique user name and password for Connect as soon as is practicable. Once you have received your account details you can log in to Connect here or via the links on the school homepage and top menu under "Students".
Forms, user guides and FAQs for Connect, WebEx and Office 365 can be downloaded from the links below:
Connect is totally free and, because it is provided by the Department of Education, very safe.  As well as being able to login to Connect on any internet-enabled device, you may also receive notices from Connect that will be sent to you as either an email or a notification to your mobile device. If you're using a mobile device, we strongly advise using Connect in a browser rather than the Connect Now app as it has limited features.
Clarkson is committed to continuing your child's education throughout this unprecedented time. Further information on COVID-19 policies will be emailed to you so please make sure you have updated your email address with the school. If you have any further questions please feel free to email us at the address above. Stay safe!
---

Virtual Classrooms
In order to continue providing a safe, supportive and structured learning environment for students, CCHS staff are creating weekly learning content for Term 2 on Connect. Each class will have its normal number of lessons per week including one timetabled live session where students will be able to join their teachers and classmates just like a normal lesson. Parents will receive a timetable via email that shows when the live sessions will be held. Please download the following guide that will assist students accessing Connect, Webex virtual classrooms:
System requirements:
Most computers built in the past five years should run Webex quite easily as it is very similar to Skype, Facetime, Facebook Messenger and most other video chat applications. Official system requirements can be viewed here. In order to participate in our virtual classrooms you will need to meet the following hardware requirements:
Laptops: Most laptops that have a built-in webcam, microphone and speakers and should be fine.
Desktop computers: at least a monitor and speakers (so you can hear the teacher). For a better experience, a web cam and microphone would be beneficial.
Mobile devices: While most mobile devices with a front-facing camera will work fine, we recommend a laptop if available in order to see everything much easier. The Cisco Webex app is available on Google Play and Apple App Store.
Please note, whilst you are on Webex you are essentially at school. Therefore:
Appropriate clothing must to be worn. If you are unsure of what this means, then school-appropriate is a safe option.
You need to ensure a parent or carer is aware that you are using Webex.
You need to be in a quiet area of your home that is an appropriate working space. The dining room table, or an office desk is fine as long as it is quiet. Remember other people can see you, so your bedroom or bathroom are not appropriate work spaces.
When you enter an online classroom, please ensure that your microphone is muted. Keep the microphone muted until you are prompted to speak by your teacher or you are invited to unmute. If you have a question, please enter it into the chat. You can enable chat by clicking on the small chat icon at the bottom of the screen.
Use appropriate behaviour. If you disrupt a lesson, you may be muted – or worse, expelled from the online session.
Any inappropriate language over chat, any inappropriate talking over microphone, or any inappropriate gestures over video will result in you being expelled from the online session.
---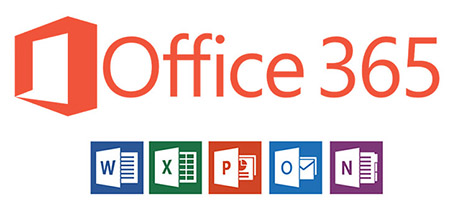 Office Application Software for Computers

If your child is working from home and you don't have Microsoft Office installed on your computer, please be advised that all students have access to Office 365 (online versions of Word, Excel, PowerPoint, OneDrive etc) via Connect.
We have created a step-by-step guide for students and parents on how to access the online versions of the Office 365 suite of applications and how to download free local copies of all these applications for your computer if you'd prefer:
---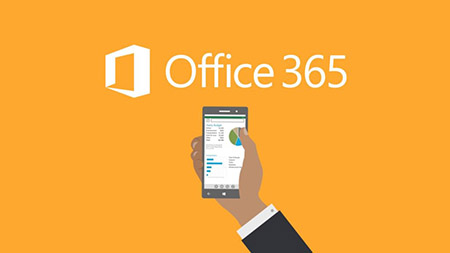 Office Applications for Mobile Devices
All the above-mentioned Office 365 applications are available on Android and iOS from your relevant app store. This is great if you are using a tablet or phone to access Connect.
Even if you are using a desktop or laptop computer, we strongly recommend installing at least two of the Office 365 applications for all students with mobile devices:
Outlook For Mobile - In order for students to keep on top of their online courses and receive messages from teachers, it is vital they regularly check their student email. Students can download the app onto their devices and sign in with their Connect username and password for full access to their student email accounts. This method is much quicker than logging into their email via Connect on a computer. Please note student email addresses are

This email address is being protected from spambots. You need JavaScript enabled to view it.

- for example

This email address is being protected from spambots. You need JavaScript enabled to view it.

OneDrive For Mobile - Students have access to 100Gb of cloud storage with their Office 365 accounts. Using this app helps students share files from their mobile devices to the cloud, then back down to a computer. This feature is very handy for students studying subjects such as Photography who may use their phone cameras to take pictures but want to edit them on a computer. OneDrive also allows students to share files and folders with each other, as well as work collaboratively on group projects.
Please visit your app store to install. To set up you will be asked to enter your student email address, then sign into DoE using your Connect username and password.
---
Online School Library Reservations
We have set up a facility for students to reserve books online from our school library. Students can sign in, reserve what they would like to read and they will be notified via their school email accounts when the books are ready for collection from the front office. For more information please read this handy guide.