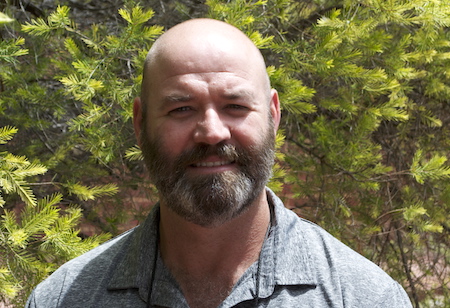 Mr. Carroll joins us an experienced educator having taught at several schools throughout WA. He also has vast experience in roles in Students Services and various Leadership roles bringing much valued experience to Clarkson Community High School.

James' initial teaching position was 215km north of Kalgoorlie, Western Australia; Teaching Health & Physical Education - K-10 and Mathematics - 8-10. He has also had responsibility for Curriculum Leadership in Health & Physical Education and Mathematics - 4-10 at Leonora DHS.

James held the position of Student Services Manager while at North Lake Senior campus and was the HOLA for the Arts, Technologies and VET at South Fremantle SHS. His experience makes James and extremely valuable asset to Clarkson CHS and we welcome him to the school community.
Clarkson Community High School is holding a Year 7 Parent/Teacher BBQ on Wednesday, 14th March 2018 at the school between 3.45pm and 4.45pm. The school will provide a sausage sizzle and drink for parents and students.
The aims of the evening are to:
Allow parents to meet some of their children's teachers
Introduce parents to some key staff members at the school
Take parents on a tour of the school
Make parents more familiar with the upcoming NAPLAN testing
Provide parents with information on school processes, procedures and policies.

The afternoon will be quite informal and is not planned as a 'Reporting' session for teachers to provide feedback on student academic progress. There will be a more formal parent report afternoon on Wednesday, 28th March where parents can make appointments with specific teachers to discuss their child's academic progress. We hope to see you there!
Improving academic standards is a clear focus of the work at Clarkson Community High School. This presentation, which can be downloaded here, has been studied at professional development days at our school and is based upon the work of Dufour & Dufour. Teachers and support staff can view the supporting movie by playing the video that is embedded in the presentation.
Fundamentally, I am asking what strategies will be implemented by our teachers to reduce the number of D/E grades and accelerate learning.
Principal John Young.