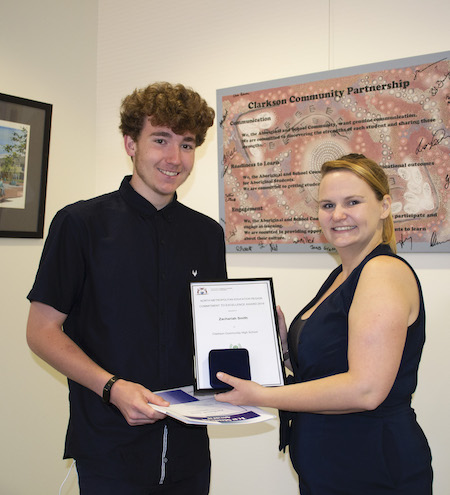 The Department of Education's Commitment to Excellence Award recognises a student who has interacted positively with both peers and staff, who has contributed to school and community life and demonstrated excellence.
Carys Hurcom presents this year's winner - Zac Smith. Well done!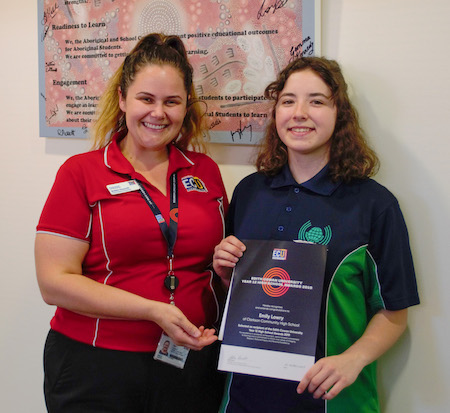 Bobbie Haworth from ECU presents Emily Lowry with The ECU Year 12 Achievement Award, which is awarded to 20 WA Year 12 students per year.
The successful nominees must demonstrate ECU's core values of integrity, respect, rational inquiry and personal excellence and must choose ECU as their first preference. Emily wishes to study primary teaching at ECU. The award also comes with a $1000 gift card. Well done, Emily!