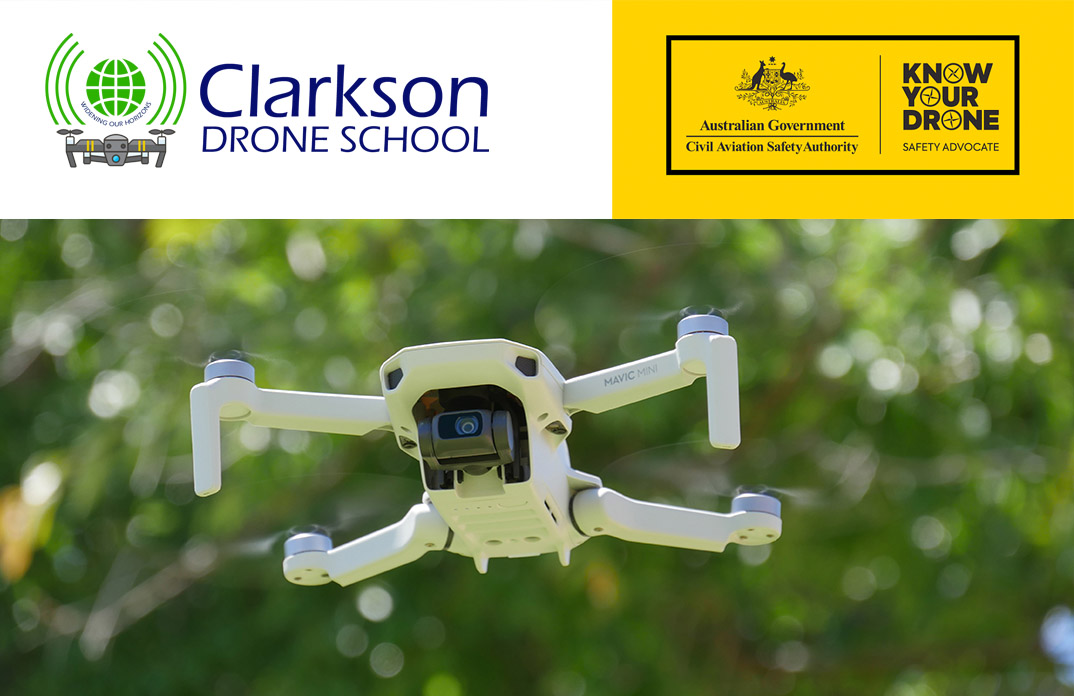 Clarkson Community High School is proud to offer another engaging STEM program - Drone School!
Specifically for over 16s due to Civil Aviation Safety Authority (CASA) restrictions, the Drone School program was piloted in 2020 and gained great feedback from participants.
In the program, students (and staff!) learn the theory via a special online Connect course and gain practical flight training from a fully licensed remote pilot license (RePL) holder. The course covers:
The Drone School Connect course brings together all the publicly available information from OK2Fly, CASA and DJI into one easy-to-navigate online learning platform that can be studied at anytime, anywhere. Although Drone School is not an official school subject, it is designed to augment student self-study at home with advice, guidance and practical experience from a fully-qualified pilot.
The end result being safe and responsible drone flyers that are capable of producing stunning imagery in their own time with their own drones.
For more information please call the school on (08) 6206 5000.