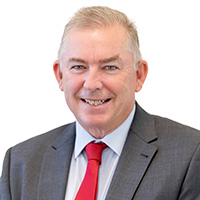 Mr Mark Folkard MLA Burns Beach, Western Australia. Extract from WA Parliament Hansard 7 September 2017
"I rise today to acknowledge the excellent work of Mr John Young, principal of Clarkson Community High School, his staff and students. Madam Deputy Speaker, as you and many of those present today may be aware, I completed my secondary education without knowing how to read or write. However, I got from my secondary education an appreciation of how important literacy is, so to hear of the dramatic improvement in the percentage of students meeting literacy and numeracy standards at Clarkson Community High School is something that I believe is worthy of the highest praise. In 2013, 28 per cent of year 9 students at Clarkson Community High School demonstrated the minimum standard during their National Assessment Program — Literacy and Numeracy testing; however, by 2016, that same cohort of year 9 students had increased their academic performance so dramatically that only 6.15 per cent of students did not meet the minimum standards, representing a 65 per cent increase in literacy and numeracy skills.It would be remiss of me to not specifically acknowledge the work of Mr Young and his staff in achieving this outcome. As has been explained to me, the teaching at Clarkson Community High School emphasises the importance of empowering students to realise their full potential. Mr Young is an innovative educator, and his work has undoubtedly put many Clarkson Community High School graduates on the path of achieving their full potential, irrespective of their background. I take this opportunity to once more acknowledge Mr Young and his staff."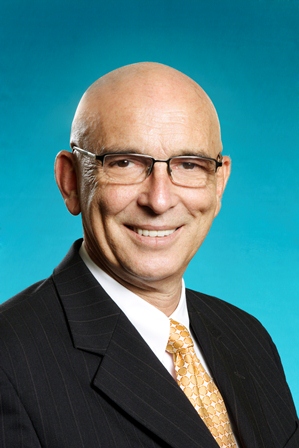 Mr John Quigley is the MLA for Butler, Western Australia - Extract from WA Parliament Hansard 26 February 2015

"It is easy to see that something has changed in a very positive way at Clarkson Community High School. Visitors to the school see very pleasant grounds and well-maintained facilities. The school has a quiet atmosphere, with students in school uniform working productively in class. A walk around the school during class time shows a school busy at learning. During break times, the school has a positive energy with students interacting and playing. It is the sort of place where students want to be with their friends and peers. The first step in the transformation was a vision that all students should be invited to be partners in the school. This started as a policy of cooperation and respect for everyone. It encouraged students to consider everyone in the school.
Change was incremental but not a circuit-breaker. The driver for change was a vision of what students could achieve in a supportive school. The breakthrough was the invitational education program fostered by the principal, John Young. Mr Young saw that students would only feel they were true partners in the school when the school was genuinely a place that invited them to engage in learning. Invitational education is based on five simple elements to engage students as partners in a school. These elements are people, places, programs, procedures and policies.
The motif for the invitational education program is a starfish. This symbolises five powerful limbs that can be used alone or in conjunction to achieve change. It sounds simple but it is a very powerful synergy. Student engagement has improved consistently to the extent that student suspensions for misconduct are on a sharply downward trend. Student attainment is also improving and the majority of students complete vocational education and training qualifications that prepare them for productive careers. Australian tertiary admission rank standards are rising and enrolments in ATAR courses are expanding."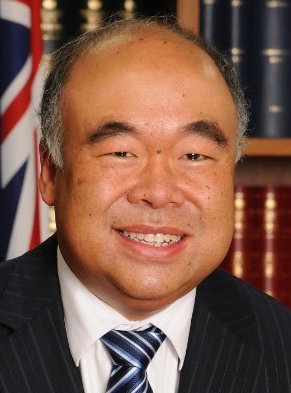 Mr Ian Goodenough MP for Moore, Western Australia
"I have been associated with Clarkson Community High School since 1998, even before representing the area as a local government Councillor. I first visited the school when it was a construction site, as a 23 year old who just started out in business - my company was involved in supplying some of the electrical and mechanical materials used in the construction of the school.

Over the years the school has faced several social challenges and struggled with its image. In the early years, I was deeply moved to see the dedicated staff battling negative perceptions from some sections of the community as they worked tirelessly to give our young people the opportunities of a brighter future through a good education. At the time, I wrote a letter to the editor of the community newspaper in support of the school. Social disadvantage can be overcome with a little inspiration, motivation and access to a supportive learning environment. Young people with a purpose, with goals and ambitions, combined with educational opportunities represent limitless potential.

Under the leadership of Principal John Young and his team of dedicated staff the culture at the school has become more positive. Against the odds of scarce resources and sceptics in the community Mr Young and his team have transformed the school community over the past nine years.  Resilience, invitational leadership and learning are just some of the innovative approaches at the school.

Students graduate from Clarkson Community High School not only with an education, but with important life skills that equip them to be good citizens and valuable contributors to society. I pay tribute to the visionary work of Mr Young and his team of dedicated staff."

Dr Peter Hill is the Chief Executive Officer of the Australian Curriculum, Assessment and Reporting Authority (ACARA)
"Congratulations on your Positive Behaviour Support Plan for Clarkson. I note the importance of this publication in supporting the development of positive behaviour programs and strategies to ensure all children have a good understanding of this important life skill. This also aligns to ACARA's mission to develop a world-class national curriculum and national assessment and reporting programs so that all young Australians can become successful learners, confident and creative individuals, and active and informed citizens." www.acara.edu.au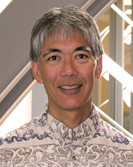 Dr. George Sugai is currently associate professor in the Department of Special Education and Community Resources at the University of Oregon and Director of the National Center on Positive Behavioral Supports.  He has published extensively in the areas of functional assessment, school discipline, and school wide discipline. www.pbis.org
"It is great to see a positive and preventive approach being implemented with young adults in a way that is respectful and developmentally appropriate. I also like that you noted the improved student engagement and behavior and the effect they have had on school culture."

David Gunter is Australia's number one Youth Mentor and has achieved outstanding results with many of the young people he has mentored and coached. Having come from a troubled background himself; overcoming enormous challenges and pressures, David is a walking example of a young person who recreated his life, making some very tough but empowering choices to achieve the level of success he enjoys today. www.irollwithdave.com.au

" I had a fantastic time at your school, and I would like to say that I travel all around Australia talking in a lot of schools and with hand on heart I have to say ALL the year levels were FANTASTIC especially the Year 8's and some of the most well behaved and respectful students I have presented to! I believe this is a real reflection on the school management/leadership which clearly flows down through the teacher and on to the students."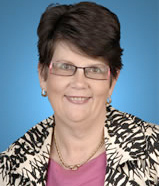 The Hon. Elizabeth Behjat MLC is an elected member of the Legislative Council of Western Australia representing the Liberal Party in the North Metropolitan Region. www.parliament.wa.gov.au

"I was please to read of your success that you have had at Clarkson with restorative practice methods."
"Clarkson has an excellent reputation throughout the northern suburbs and this sort of progressive thinking is part of that success."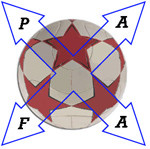 From Vel Jovic of the Precision & Artistic Football Academy, Queensland
"Your students set a wonderful example for any young people to follow and conducted themselves in the very best possible way at all times, they are a credit to the school, themselves and their coaching staff."
"The standard of football was a joy to watch and the standard of character of the children participating was even more so."

From Tiffany Dowling, Director, New Generations, Rotary Club of Mindarie
The Rotary Club of Mindarie would like to thank you, the school and your two students Shay McIssac and Alishia Johnston for their representation at the Rotary Youth Program of Enrichment (RYPEN) 22nd June – 24th June 2012 Camp at Pt Walter.
It is with much pleasure to say that   the nomination and attendance of Shay and Alishia was highly recognised by the club and especially by the members of our rotary club that attended the camp. Shay and Alishia have represented your school proudly by being highly involved in all the camp activities, including debating, presentation skills, trust games, self-awareness, group awareness, job interview skills and meeting procedures. Not only did we recognise their willingness to participate, but their social skills were of high standard.
We got to know the students well, Shay for his love for Rugby League and Alishia who was great dancer at the rave.  We wish Shay and Alicia well in their future studies at the school.
We look forward to working alongside Clarkson Community High school again in the near future.