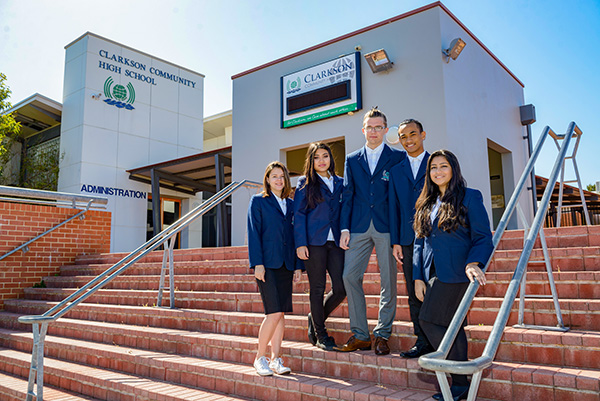 Clarkson Community High School has an outstanding culture of care and is committed to progress of each and every student.
We strive to offer a flexible learning environment that meets the learning needs and aspirations of our students.
We recognise that success means different things for different students.
Our research-based Social and Emotional Learning Program supports students to develop a strong sense of self-worth and the skills necessary to thrive and to be responsible, successful citizens during their time at Clarkson and beyond. We value and encourage student voice and encourage students to become involved in driving positive change within the school.

Clarkson CHS has a dedicated Students Services Team that supports the wellbeing and engagement of all students. This, together with a strong focus on high quality teaching and learning, ensures that students leave us with choice and a strong sense of agency.

As a Community High School, we are working strengthen existing connections with our local primary schools, and with the community more broadly, to ensure that our students experience a smooth transition into high school and a strong sense of connection to our school. We are driven by our shared values: Care, Optimism, Respect and Trust.
As the Principal of Clarkson Community High School, I invite you to contact our dedicated staff to discuss how we can care for your child and how we can work together to ensure your child flourishes and achieves success with us.
Kristy Watson, Principal