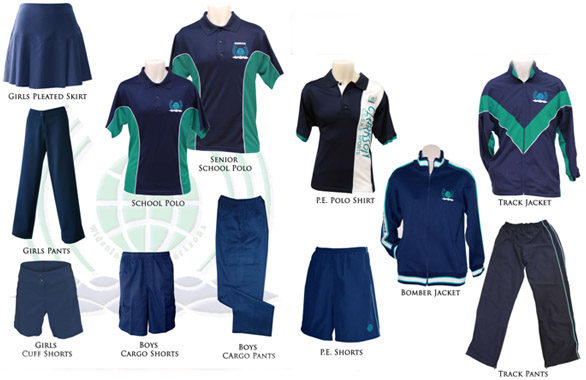 Clarkson Community High School has an attractive school uniform chosen in consultation with the Parents and Citizens Association, School Council and Student Council.
The school community believes the the dress code promotes equality amongst students, assists in building school spirit and enhances the public image of the school. 
On enrolment at Clarkson Community High School, students are expected to dress within the guidelines of the school dress code and Department of Education rules. As a result, no denim jeans are permitted.
To view our uniform policy please visit this link.
To order online please visit https://www.nellgray.com.au/Schools/Clarkson-Community-High-School
---
Uniform Concepts
OPEN Mon, Tues, Wed, Fri 9-5pm
THURSDAYS 9am – 6pm
SATURDAYS 9am – 1pm
Closed on Sundays and Public Holidays
A: 4 Sarasota Pass, Clarkson
T: 08 9270 4656 E: This email address is being protected from spambots. You need JavaScript enabled to view it.
New addition - our CCHS Hoodie!
We are pleased to announce the Clarkson CHS school hoodie, ready for purchase now from the uniform shop!