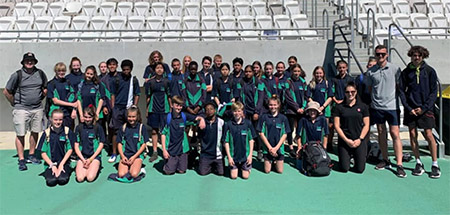 Our students participated with enthusiasm and were true ambassadors for Clarkson Community High School on Friday 24th October at the Inter School Athletics Carnival.
We finished 4th overall in the competition and won the best sportsmanship school, which is fantastic - congratulations to all staff and students involved!
Year 12 teachers from Clarkson Community High School were asked to offer advice and guidance for the Class of 2019 as they graduate high school. This entertaining video was shown at the graduation ceremony.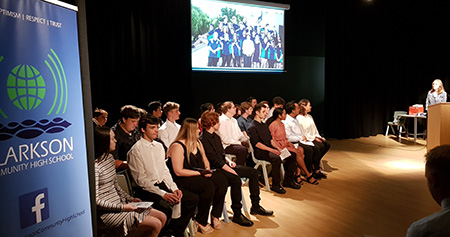 It was an absolute privilege to share an evening with the graduating Class of 2019 last night. We were also very grateful to former student and senior associate in Jackson & McDonald's property litigation team Belinda Giles for agreeing to be the keynote speaker.
Heads of Departments and special guests presented many high achievement awards. The subject award winners were as follows: