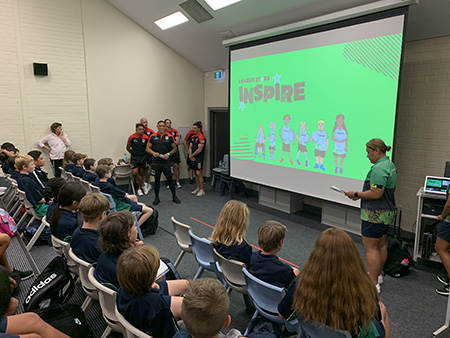 By Nathan Benn - Phys Ed Teacher
This week we were privileged to have players from the NRL team the St George-Illawarra Dragons visit the school to help deliver the NRL 'League Stars Inspire' program to year 7 and 8 students.
NRL superstars such as Tyson Frizell, Ben Hunt and Korbin Sims are currently in Perth to play in the NRL 9's competition this Friday and Saturday and they gave up some of their time to come to CCHS to give an insight into their world as a professional sportsperson and help to educate students about RESPECT.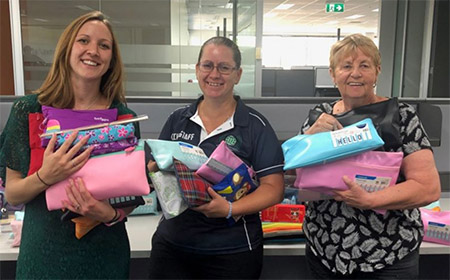 Charity "Give Write" has collected and distributed stationery donations to 41 WA schools in the lead up to term one, including Clarkson Community High School.
Teachers from the school visited the charity's Subiaco office towards the end of the holidays to collect 80 packs to help students who start the year with no stationery.
The packs contained pencil cases filled with school list basics – a set of textas, crayons, pencils, pens, a ruler, sharpener, eraser, highlighter and glue stick.
To read the full story please visit The Wanneroo Times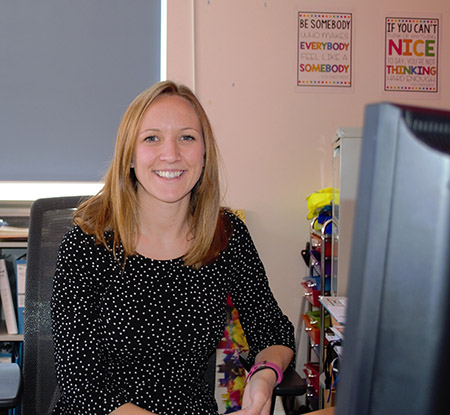 Deputy Principal Year 8, 10 and 12
Louise Hall grew up in England where she completed a BSc Science and Education and went on to work as a Science teacher, teaching mentor and examiner for Edexcel.
In 2014 Louise relocated to Perth with her family, continued to work as a Science teacher and Year coordinator whilst completing an Med Leadership and Management.
In 2018 Louise obtained Level three classroom teacher status whilst working at Clarkson Community High school. At the start of 2019 Louise undertook the exciting opportunity of Deputy Principal at Clarkson Community High school.