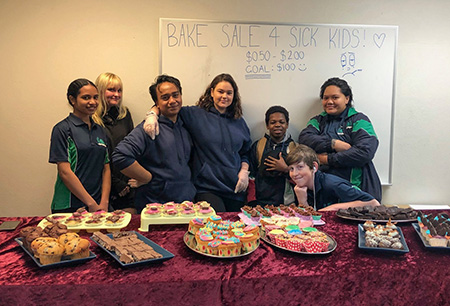 Monday's Clarkson Fundraising Bake Sale was a great success with students raising a total of $165.45!
A special thank you to Tyrone Casey and his mum Ms Jacqui Bramwell, Chloe Boyle, Eddie Darch, Jhameika Bradford, Kaiza Metuariki, Emily Lowry, Chelsea Archer, Bianca Hammond, Lara Goss, Dr Laing and Ms Meyers for bringing in baked goods!
Tuesday is the Biggest Kahoot session at the Library during lunch, so please bring your gold coins and your brain!