By Saleem Yusifi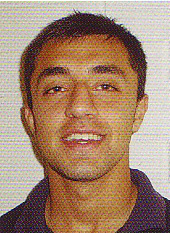 I commenced my trainee-ship with Reece Plumbing in Year 11. When I first signed up for the trainee ship I thought Reece was an actual plumbing firm. Although the trainee-ship was explained to me, I wondered if I would get sent out to work as a plumber. I soon realised it was a plumbing store, which provided plumbing supplies.

The Blogosphere is a brand new section devoted to blogs by students and staff covering stories of high achievement in academia and sports, arts and music performances, and anything else worth shouting about. You'll find this fledgeling section in the drop down menu above, although new content is being added regularly.
If you are a student, parent or teacher with a great story to tell about Clarkson please contact the Webmaster to get it published!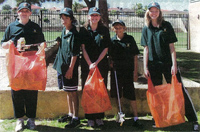 Clarkson Community High School Learning Centre has a Bush Rangers cadet unit, which is part of Cadets WA and the Department of Environment and Conservation.
The objective of Bush Rangers is to provide young Western Australians with the opportunity to participate actively in conservation projects and a variety of self-reliance, teamwork and initiative training activities, while at secondary school.