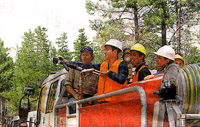 A Vocational Education and Training exercise conducted by the Forest Products Commission is trying to inspire youth to a career in the State's timber industry.
Year 10 students from Clarkson Community High School were given a tour of Pinjar pine plantation near Yanchep.
They were introduced to the timber workers, shown equipment used in the $1.1 billion industry and told about the range of career opportunities in forestry - from machine operators to mechanics, nursery technicians, science officers, environment managers and compliance personnel.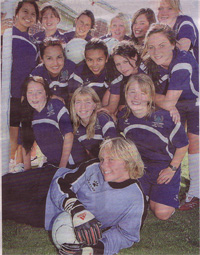 The season might have ended several weeks ago, but there has been no easing off for the girl's soccer team at Clarkson Community High School.
Skills and fitness training will continue during the summer as the team seeks to go one better and become WA's best schoolgirls soccer team.