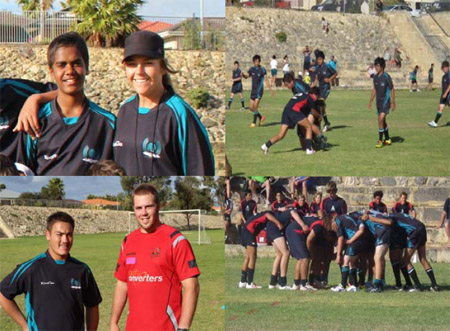 Clarkson Community High School's Rugby League Program commenced in
2011, following an invitation from the Western Australian Rugby League
(WARL) to join the WA Reds Rugby League Elite Schools Competition.
In 2013, students enrolled in Rugby League will be part of a
practical and academic program which focuses on the development
of both Rugby League and life skills, on and off the field.
GREASE IS THE WORD AT CLARKSON by Lucy Jarvis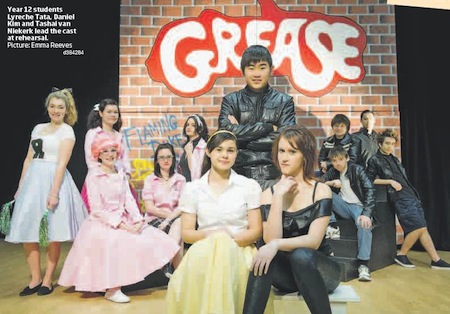 INSPIRED by students' song choices last year, Clarkson Community High School will stage a musical set in high school this month. After a good response to performances of Grease songs by some students at a singing festival last year, the school's arts department decided to put on the stage production to showcase the students' talents.
"The stage play is quite different to the actual movie," teacher and director Brooke McFarlane said. Years 11 and 12 students will perform in the musical, with about 16 on stage and another four in the band. Daniel Kim will play the lead role of Danny Zuko, while Lyreche Tata and Tashai van Niekerk will share Sandy Olsson's role.
"Most of the kids get to sing either a solo or a group song," Ms McFarlane said. The drama teacher said the production had been a whole arts department effort, with music and dance classes involved and art students painting the set.
Teachers Robyn Jones and Ruth McDonald have been respectively choreographing and directing music in the lead-up to the opening show on August 20.
Half of the 12 performances will be matinees for local schools, with the other six evening shows open to the public.
Tickets cost $10 on concession or $15 for adults, and can be booked by calling the school administration office on 9400 1777.