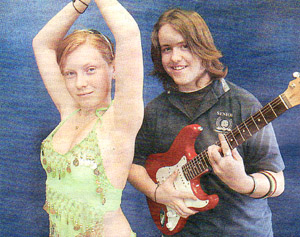 Just about everything you would want to know about health, you will find at Clarkson Community High School's Well Being Expo on Wednesday, September 12.
Everything from asthma to cancer, driving, sport and diet will be covered in displays and demonstrations when the school is opened to the public from 2pm to 6pm.
Visitors will be able to get a neck massage, blood pressure and posture checkas as well as try out yoga, kung fu, dance and fitness in mini-class settings.
Information about cervical cancer, quitting smoking, nutrition, relaxation and much more will be available to guests.
The expo will culminate with an alcohol-free family quiz night from 6.30pm to 8pm.
Entry to mini-classes, a bouncy castle and competitions will be by gold coin donation.
For more information or to book a mini-class or quiz table please contact health and physical edcation co-ordinator Dianne Campbell on 94001777 or email This email address is being protected from spambots. You need JavaScript enabled to view it.
Picture by Lindsay Muskett: Ashlyn Watts and Liam Yeats promote CCHS's Well Being Expo