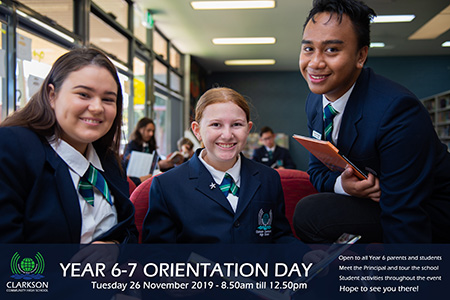 Clarkson will be holding the Year 6-7 Orientation Day on Tuesday 26 November at 8:50am-12:50pm. All prospective students and parents are welcome to attend.
There will be a welcome by the Principal at 8:50am followed by a school tour for parents and students until 9:30am.
Students will then move on to various activities around the school for the rest of the event until parent collection at 12.50pm.
(Please note all students at feeder primary schools who enroll at Clarkson are automatically accepted. Please see your primary school for more information on this and the orientation day.)