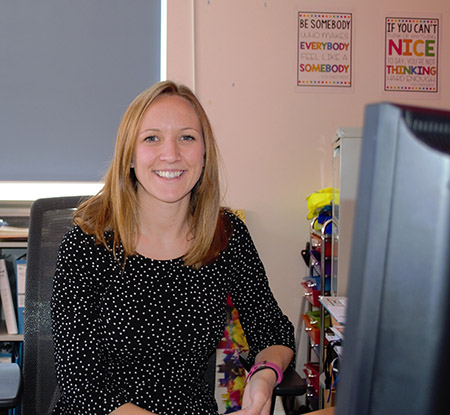 Deputy Principal Year 8, 10 and 12
Louise Hall grew up in England where she completed a BSc Science and Education and went on to work as a Science teacher, teaching mentor and examiner for Edexcel.
In 2014 Louise relocated to Perth with her family, continued to work as a Science teacher and Year coordinator whilst completing an Med Leadership and Management.
In 2018 Louise obtained Level three classroom teacher status whilst working at Clarkson Community High school. At the start of 2019 Louise undertook the exciting opportunity of Deputy Principal at Clarkson Community High school.
Currently Louise Is in overseeing Year 8,10,12 where she endeavours to create opportunities for students to be actively involved in the school I-CORT values. Alongside Adam Inder, her counterpart, Louise will strive to drive school improvement and raise student achievement and aspirations in line with the school's strategic plan.
Whilst not at work Louise enjoys spending time exploring Perth with her husband, three children and dog.