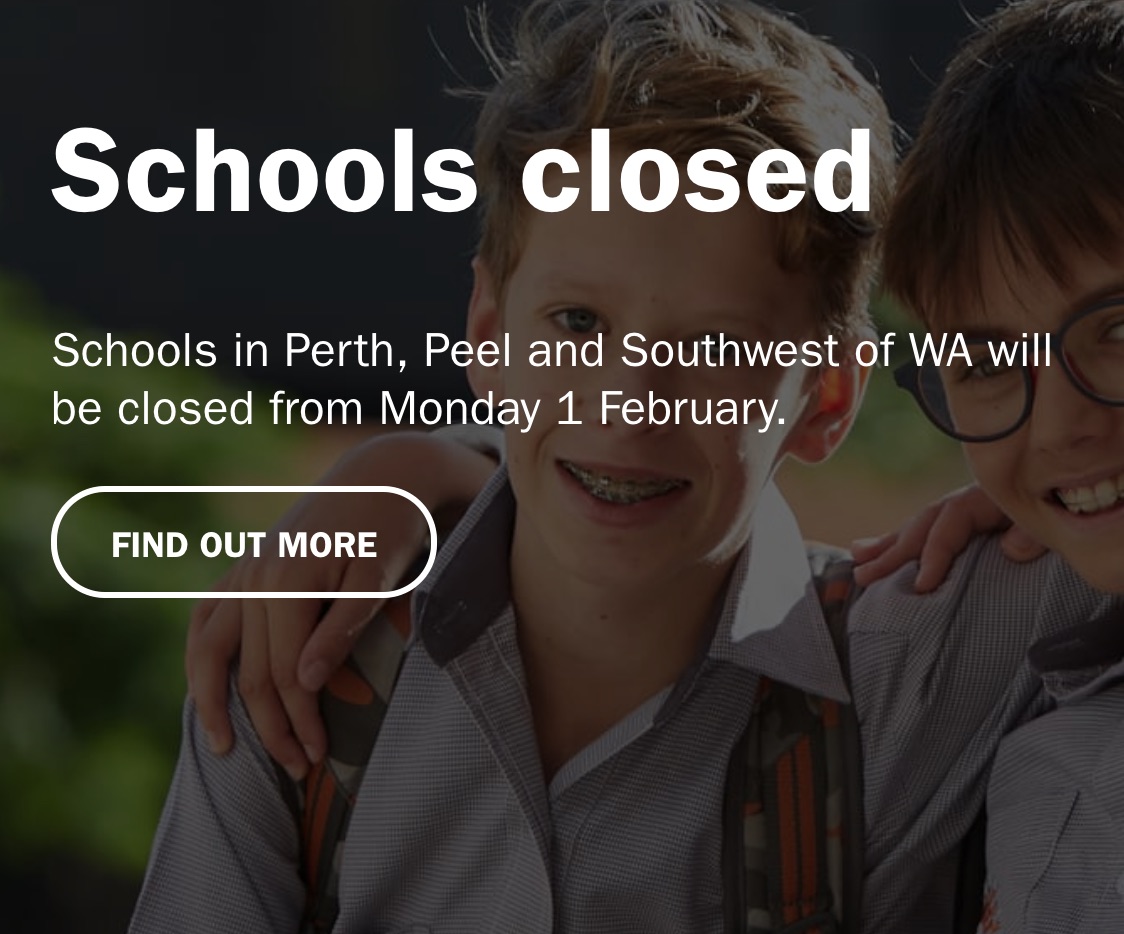 Dear parents and students.
Please be aware that Premier Mark McGowan has announced a COVID-19 lock down from 6:00pm Sunday 31 January through until 6:00pm on Friday 5 February. Schools will not be open during this time.
The Department of Education has posted a statement
here.
Please take care and we look forward to welcoming our students for the 2021 school year when schools are able to re-open.
As soon as we receive further updates we will let you know. Thank you.