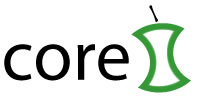 Yes indeed. 2011 sees the start of a fantastic new educational program at Clarkson Community High School called "CORE", where Apple technology will be at the core of all learning.
The ultimate aim of this project is to increase engagement, motivation and learning outcomes of students by utilising the technology that they use so frequently in their day-to-day lives.
The Federal Government has funded schools through their "Digital Education Revolution" program to ensure that we can provide a computer to student ratio of 1:1 in Years 9 to 12 by the end of 2011.

"So what's the plan?"

Currently the school is undergoing significant changes in ICT infrastructure to expand its wireless network. By May 2011, we expect every classroom to be wirelessly connected to the Internet and other network services such as printers etc. Once the CORE program is fully operational, your child will have access to the best mobile technology available and the best online learning tools. Parents will also be able to keep track of their child's work and monitor their progress by accessing our Moodle online learning portal through our website at www.clarksonchs.det.wa.edu.au. Staff will be receiving training on this system in the near future and we hope to have the majority of courses available where appropriate.

All students and parents wishing to be part of the CORE program will be invited to sign a user agreement at special after-school hand over events. The acceptance of the responsibilities required for the notebook program will allow students to take their computers home as well as use them at school. At these events, parents and students will be guided through the program details, including the actual machine and, of course, the user agreement. This will include discussing issues such as damage, insurance, theft and general care of the machines, along with acceptable use policies. Your child will then have access to their notebook for as long as they remain at the school, although they will be required to temporarily return their notebook over the Christmas holidays for servicing.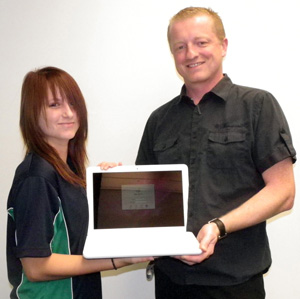 A highly qualified team of teachers and engineers is running the CORE program. Headed by John Keyworth (Head of Technology) along with Gary Thirlwell (Network Manager), Greg Smith (Staff Training) and Robin Hutton (President of the Educational Computing Association of WA), we are a forward-thinking can-do team who are dedicated to providing the best ICT services to facilitate learning with the least number of unnecessary barriers.  We aim to increase our team this year to include several key dedicated teachers who are very keen to train the trainers – in other words, learn innovative new skills in ICT and pass them on to other teachers in the school, who in turn will use those skills in your child's classes.

Future developments in the CORE program include applying for Technology School status, installing more and more data projectors around the school, installing more CCTV cameras to protect equipment and increase student accountability and providing further staff training in all areas of ICT integration.

We hope to begin issuing computers to Year 12 students once our network upgrades are complete in May (after the Easter holidays), closely followed by Year 11 and Year 10 students. These notebooks combined with our current desktop machines will ensure that we will achieve the required ratio by December 2011. Once more of our desktop computers reach the end of their four-year life cycle, we will be replacing them with notebooks to be issued to the Year 9s. Although the federal funding does not cover notebooks for Year 8 students, we are also looking at ways to include those students in the future.

For more information, please keep an eye on our website.
Photo: Year 11 student Giorgia Bradock and Head of Technology John Keyworth show off one of the new Apple notebooks that will be issued to students