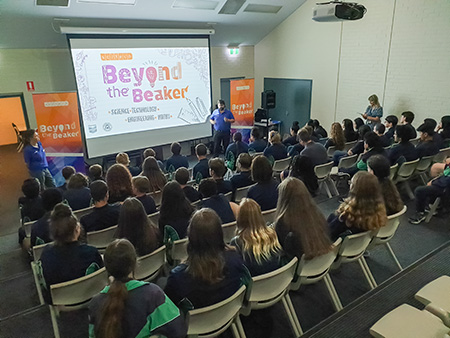 Sci-Tech very kindly visited CCHS today for Beyond The Beaker, an interactive incursion that prepares students for a career in STEM (Science, Technology, Engineering and Maths).
Beyond The Beaker showcases how our work lives will change, explores how students can harness their STEM skills for maximum enjoyment, well-being and – perhaps most importantly – their career opportunities.
This interactive and informative experience is designed to inspire students to study STEM – both now and into their futures. It also shows how STEM is an important component of every job.
We'd like to thank SciTech for this highly engaging visit!