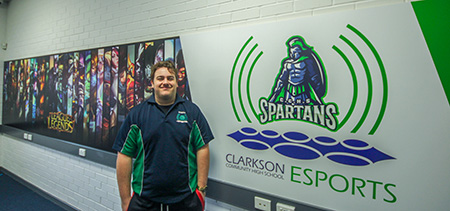 Clarkson has always been at the forefront of new technologies. This year we're building a new dedicated Esports/STEM room with help from our students.
The room will house PCs built by students to compete in various esports leagues, as well as 3D printers to promote design and manufacturing. We hope this new facility will inspire and engage young minds in STEM.
A big thank you and well done to Year 12 Photography student Spencer Locke for designing this amazing 6 metre long wall art for the new room. The printing company was very impressed with the standard of Spencer's work!